THE CROW SERIES by JAMES W MARVIN
"Know what Crow used to say about livin' by your guns? Said it made him like a kind of alchemist. Said he was the first man in history to turn lead into gold. Yeah. Meanest son of a bitch ever. Crow."
No other name. Just Crow. Dressed in black from head to toe. The meanest man in the bullet-scarred annals of the West. Nobody ever turned their back on him. A cold voice in the shadows, a vengeful angel of death ... The Crow series was written by the late Laurence James, one of the authors in the small group known as the Piccadilly Cowboys, who produced some of the most violent and brutally graphic westerns of their time. James perhaps writing the most twisted and sadistic books of them all. With Crow, James created the coldest anti-hero than any of the others came up with. A man that is very hard to like, yet because of this becomes a fascinating character. How can anyone really like a man, who when we first meet him, kills a child's pet dog in front of her simply because it took his scarf and the girl couldn't get it back fast enough for him? Like many of the anti-heroes created by the Piccadilly Cowboys, Crow carries unusual weapons, a sawn down Purdey shotgun carried in a hip holster and a cut down saber. Both are used to devastating effect.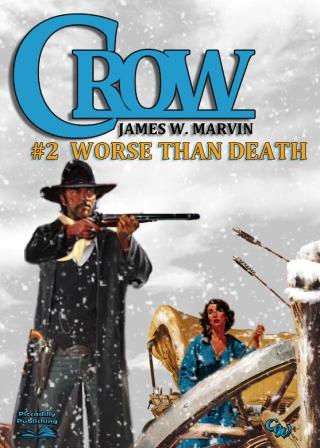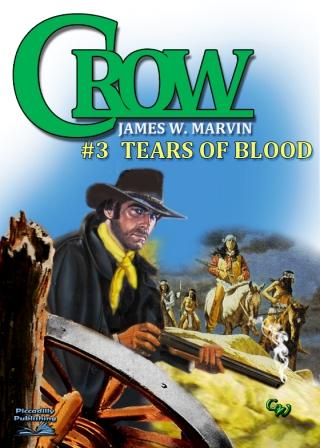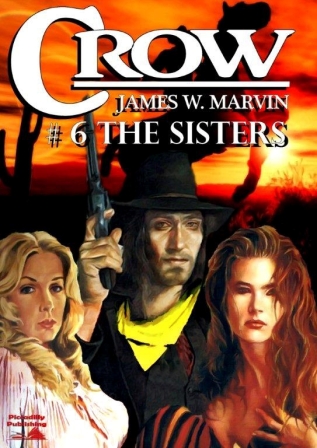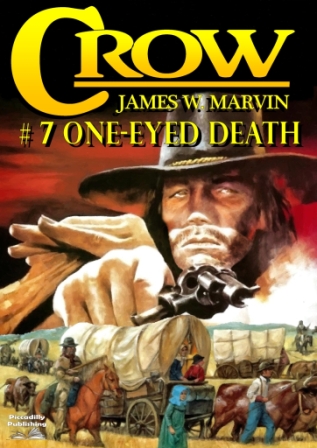 THE AUTHOR
James W. Marvin was a pseudonym of Laurence James, a prolific British editor-turned-author whose many western series, including APACHE, HERNE THE HUNTER, CALEB THORN and GUNSLINGER, dominated popular fiction throughout the 1970s and 80s. In addition to his vast western output, James (who became a full-time writer in 1972) also wrote under the names James Axler (the DEATHLANDS and EARTH BLOOD series), James Darke (THE WITCHES), Arthur Frazier (WOLFSHEAD), Neil Langholm (THE VIKINGS), James McPhee (SURVIVAL 2000), Jonathan May (the CONFESSIONS series), Klaus Netzen (THE KILLERS), Mick Norman (ANGELS) and Andrew Quiller (THE EAGLES), plus two stand-alone novels as Richard Haigh. His frequent collaborators included Terry Harknett, John Harvey, Angus Wells and Kenneth Bulmer.
Purchase from these Retailers