STORM 8: GUN MATT CHISHOLM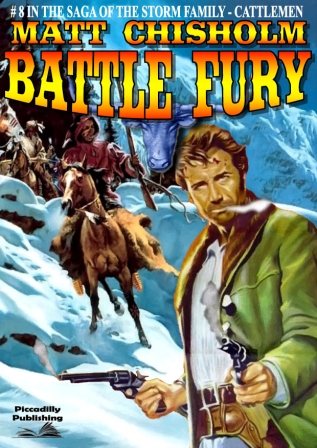 This epic new Storm story tells of the relentless feud between two cattle kings and their survival against Indians, rogue gunmen, prospectors ... and the love of two men for Kate Storm. Packed with more charge than a herd of stampeding steers, here is a western adventure that thunders with risk and violence.

8th in the blazing cattlemen saga which in 1972, the Daily Mirror said of Matt Chisholm: "...has one of the biggest world sales of any author - seven million in eleven countries have bought his tales..."
Published October 01, 2014 Recommended Price: $0.99 / £0.99 (exc VAT)
Purchase from these Retailers
Other Titles By This Author